Argentinian polar ship project kicks off
Tandanor Shipyard and Aker Arctic have signed an agreement on developing the basic engineering design of a new polar vessel for Argentina. The project officially kicked off in Buenos Aires in May 2022.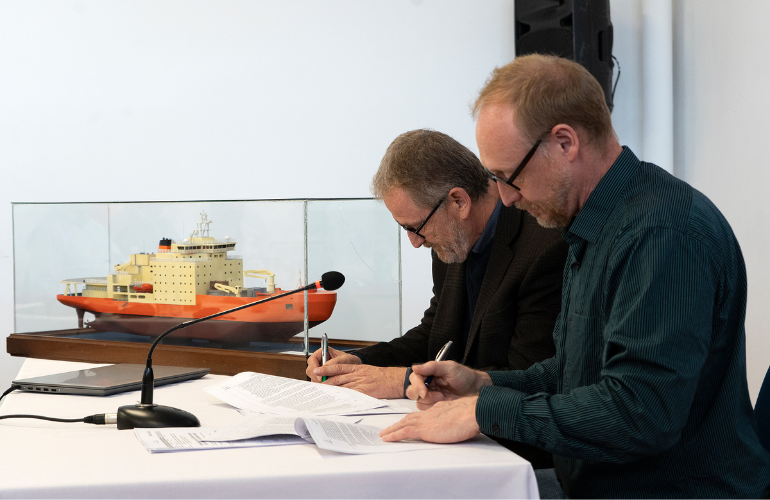 The aim is to continue developing a new polar vessel for Argentina. The vessel will supply Argentina's thirteen Antarctic stations, together with the Finnish-built icebreaker A.R.A. Almirante Irízar.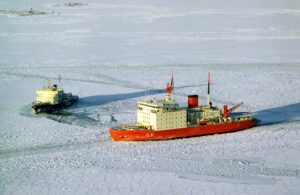 Aker Arctic developed the concept design in 2014, after which the project went on hold whilst awaiting the most appropriate way to follow on into the shipbuilding phase.
Since then, the International Maritime Organization (IMO) Polar Code and other international regulations have come into force, along with technological advancements. For these reasons, the design was updated to reflect the changes in the rules and regulations and upgraded mission requirements.
The basic design work is planned to be ready in April 2023.
Historical links between Argentina and Finland
Cooperation between Argentina and Finland in the maritime context has a long-standing history, dating back to the construction of the Almirante Irízar at Wärtsilä Helsinki Shipyard nearly 50 years ago.
The icebreaker Almirante Irízar is a scientific and logistics support vessel supplying Argentina's Antarctic stations. She suffered a devastating fire in 2007 and was successfully repaired and upgraded at Tandanor Shipyard.
Pictures from the design phase of Almirante Irízar at the first ice testing basin Wärtsilä Ice Model Basin (WIMB), established in 1969. These pictures were scanned from the vessel's original album in 2000, before the fire destroyed the old files.
Joint work in IMO
Relations between both countries have also continued to evolve through regular meetings, joint work on the IMO Polar Code and developing the concept design for the new polar vessel.
Recently, the Argentinian government made the decision to upgrade Tandanor Shipyard's facilities in order to build the polar vessel domestically. At the same time, the agreement to continue the ship design project was made.
– Governmental acquisition projects typically span many years and are often at risk of being prolonged due to elections, multiple interest groups and bureaucratic budgeting processes, says sales manager Arto Uuskallio from Aker Arctic.
– The gap between a commercial project and governmental requirements is also sometimes hard to bridge, Uuskallio adds.
– However, Argentina acted quickly at making decisions for the first phase of the project, which advanced promptly. We at Aker Arctic feel honoured that the Argentinian government has again showed their trust by employing us to continue with this project and develop the vessel design further in this technical project phase.
Once these kinds of decisions happen, bonds of cooperation and friendship become deeply rooted, hence secured, which bodes well in future beyond this specific maritime business.
Furthermore, the recent involvement of Finland's Embassy in Argentina proved to be of great help to increase and deepen this shared goal.
Technical details of the Aker ARC 133 design:
Length overall: approx. 131.5 m
Design draught: 8.0 m
Deadweight capacity: not less than 5000 ton
Ice class: Polar Class 4
Power plant: Three diesel-electric generators
Propulsion system: Electric propulsion motors with shaft lines and fixed pitch propellers