Arctic Passion Seminar 2020
15th Arctic Passion Seminar held in Helsinki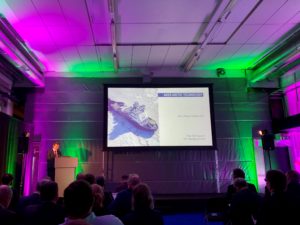 Aker Arctic's annual customer event, the Arctic Passion Seminar, was held for the 15th time on 5th March 2020. About 80 Arctic specialists and other professionals from around the world gathered in Helsinki, Finland, to discuss diverse topics related to shipping, shipbuilding and other activities in the freezing seas.
The opening speech was given by Kimmo Tiilikainen, the State Secretary of the ministry of Economic Affairs. Other guest speakers included Mikhail Grigoryev from GECON, Sergey Nikulshin from FSUE Atomflot, Emanuele Putorti from North Caspian Operating Company N.V., Nina Krupina from the Arctic and Antarctic Research Institute (AARI), Yuta Orito from Mitsui O.S.K. Lines Ltd., Renato Bolognese from Gaztransport & Technigaz (GTT), Viacheslav Konoplev from PJSC Norilsk Nickel and Jari Haapala from the Finnish Meteorological Institute. In addition, presentations were given by Aker Arctic's managing director Reko-Antti Suojanen, head of ship design Mika Hovilainen, and structural designer Ville Valtonen.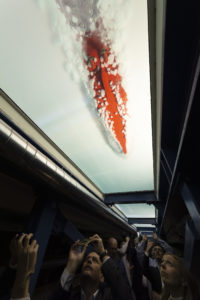 One of the highlights of the Arctic Passion Seminar is the ice model test in Aker Arctic's ice laboratory. This time the test showed an escort operation where an icebreaker was escorting a large cargo ship with nearly twice the beam of the icebreaker. The guests had the possibility of observing the test from both above the ice surface as well as under the basin having a great underwater view of the breaking ice.
In addition, the latest issue of our newsletter Arctic Passion News was published at the seminar.
Presentations from the event: