Arctic Passion Seminar 2023
16th Arctic Passion Seminar was held in Helsinki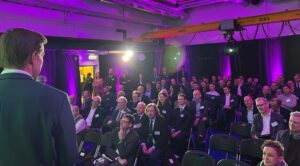 Aker Arctic's customer event, the Arctic Passion Seminar, was held after 3 years break because of the pandemic. About 80 Arctic specialists and other professionals from around the world gathered in Helsinki, Finland on 16th of February 2023 to discuss diverse topics related to shipping, shipbuilding and other activities in the freezing seas.
The opening speech was given by Ann-Mari Kemell, the State Secretary to the Minister of Economic Affairs of Finland. Other guest speakers included David Belton
from Seaspan Shipyards, Dan Broström and Mikael Sandström from Swedish Maritime Administration, Julien Fournier from North Caspian Operating Company N.V., Pasi Järvelin from Arctia Ltd., Jarkko Toivola from Finnish Transport and Infrastructure Agency, Randolph Sliester from British Antarctic Survey, Heidi Paalatie from Finnish Wind Power Association and Saara Matala from Chalmers University of Technology.
In addition, presentations were given by Aker Arctic's CEO, Managing director Reko-Antti Suojanen, Director, equipment business and special projects Kari Laukia, Head of offshore wind development, Julian Wehnert and and Structural designer Ville Valtonen.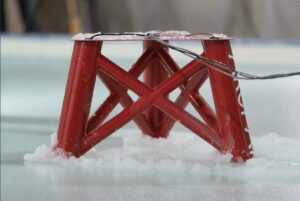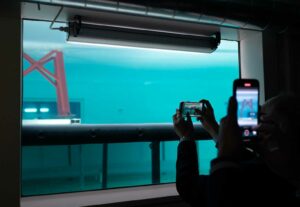 One of the highlights of the Arctic Passion Seminar is the ice model test in Aker Arctic's ice laboratory. This time it was the demonstration of the offshore wind turbine foundation model test. The guests observed the accumulation of ice around the structure.
In addition, the latest issue of our newsletter Arctic Passion News #24 was published at the seminar.
Some presentations from the event are below. Saara Matala´s historical story from her presenation is better discoverable from her article here.