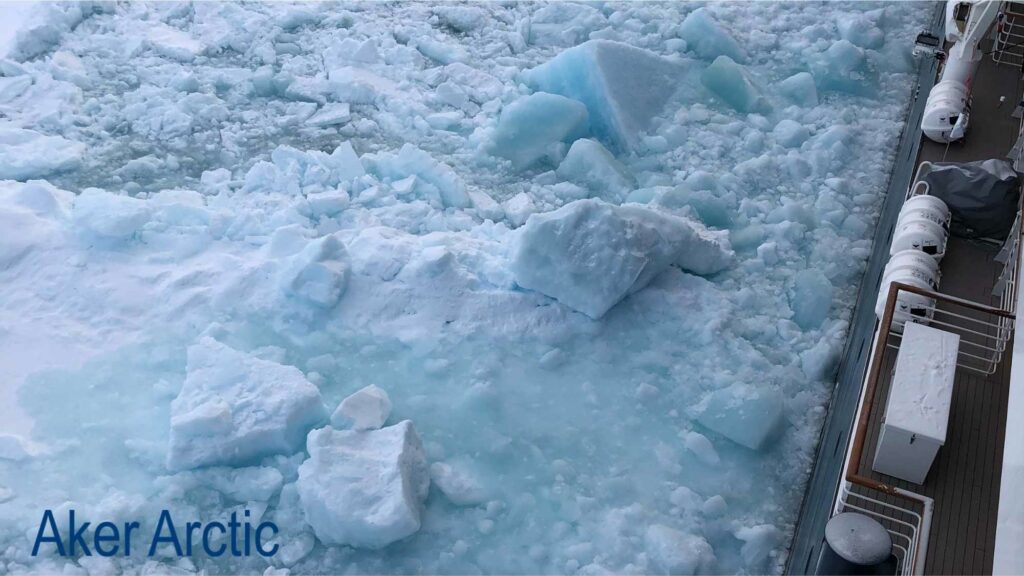 About 20-30% of vessels resistance in ice comes from friction between the hull and ice. Difference of high- and low-friction coatings have a significant influence on fuel consumption and speed of the vessel, and in difficult ice conditions the coating can even make the difference between being able to proceed or getting stuck in ice.
Aker Arctic has been testing friction coefficients of various paints in underwater contact with ice for decades in our laboratory, using in-house developed testing device. These tests have played a significant role in finding the best possible coatings for the hull of ice-going vessels, and are often used to assess whether new, improved paints would provide an improvement for ice performance of vessels. That is why DNV´s new requirements recognize Aker Arctic test procedure as the method to measure friction between paint and ice. The whole set of requirements can be found on DNV´s website.
Last year, a new, further developed testing device was taken into use, enabling testing with both Aker Arctic method and the method described in the Rules of the Russian Maritime Register of Shipping. This special measurement rig was inspected and approved by the Russian Maritime Register of Shipping.
About the method by Aker Arctic read more in our Arctic Passion News:
Issue #8/2014. Optimized friction saves money
Issue #19/2020 Reducing ice friction since 1969
Issue #20/2020 First friction tests for icebreaker paints