Update on Aker Arctic´s ongoing icebreaking ship projects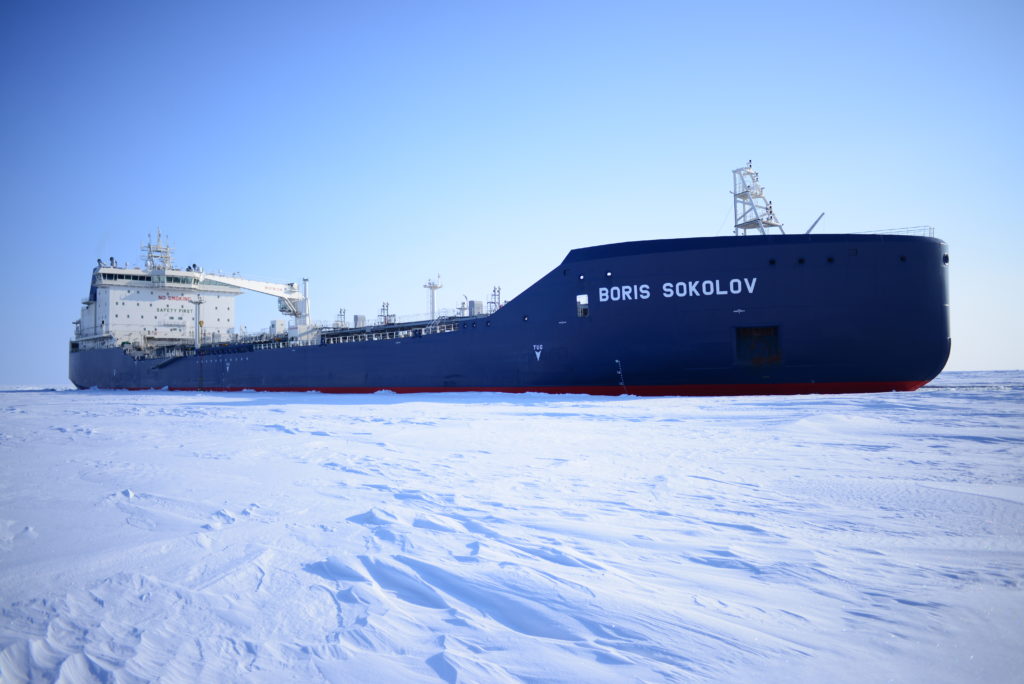 The Arctic condensate tanker Boris Sokolov has now been transporting gas condensate from Sabetta to various ports in Europe for more than half a year. Last spring, Aker Arctic's expedition team carried out full-scale ice trials on the vessel based on our Aker ARC 212 design. In order to evaluate the performance of the vessel, the fully-laden Boris Sokolov deviated from her regular route and headed towards the Siberian coast to seek ice conditions that were closer to the tanker's maximum independent icebreaking capability. The analysis of the results is currently ongoing.
The new Chinese icebreaking polar research vessel, Xue Long 2, was delivered to the Polar Research Institute of China (PRIC) on the 15th China Maritime National Day on 11 July 2019. Aker Arctic was awarded the design contract for the first-ever Chinese-built icebreaker in 2012 and developed the state-of-the-art Aker ARC 128 design to meet both today's and tomorrow's research needs. Later this year, Xue Long 2 will join China's 36th Antarctic expedition to carry out scientific research and resupply the country's four research stations on the continent.
At Vyborg Shipyard in Russia, the construction of the port icebreaker Ob is approaching its final stages with sea trials and delivery scheduled for the coming autumn. The vessel, based on our Aker ARC 124 design, incorporates many advanced features from general design to individual technical solutions, giving this relatively small icebreaker exceptional operational capability in the difficult ice conditions in the Arctic LNG terminal of Sabetta.
The construction of the world's first Polar Class 2 expedition cruise ship for Ponant is also progressing at Vard Tulcea shipyard in Romania. Named after the French polar scientist Jean-Baptiste-Étienne-Auguste Charcot (1867–1936), Le Commandant Charcot is the first luxury cruise ship designed to sail independently all the way to the Geographic North Pole. In June, Ponant officially opened sales for the vessel's summer 2021 Arctic itineraries.
You can find more information about these projects in our Arctic Passion Newsletter; the next issue is coming out soon. In the meanwhile, Aker Arctic's naval architects are busy working on new icebreaking projects.