In 2014, Aker Arctic began investigating options for year-round transportation of gas condensate, a liquid by-product from natural gas fields, in co-operation with Yamal LNG. Following the development of the Aker ARC 212 Arctic Condensate Tanker concept, a design licensing agreement for the basic design and construction of the vessel was signed with the Chinese shipbuilder Guangzhou Shipyard International. These days the Boris Sokolov works as part of Dynacom Tankers Management's fleet and makes its voyage from China to the Arctic along the Northern Sea Route. The oil tanker will be used primarily to transport gas condensate from Sabetta LNG terminal to customers in Europe and Asia.
Boris Sokolov is based on the proven Double Acting Ship (DAS™) principle that allows tankers and cargo ships to operate independently without icebreaker assistance in challenging ice conditions. When operating stern-first, the vessel can break up to 1.8 m thick ice in a continuous motion and penetrate ice ridges without backing and ramming. In moderate ice conditions and open water, the vessel sails normally in ahead direction. The independent icebreaking capability has been verified in Aker Arctic's ice model test laboratory in Helsinki, Finland.
Tanker deadweight: 43,300 tons (condensate), 49,700 tons (oil)
Read more about the project development at concept stage and the delivery of Boris Sokolov. Also please find the summary of the vessel under the pictures.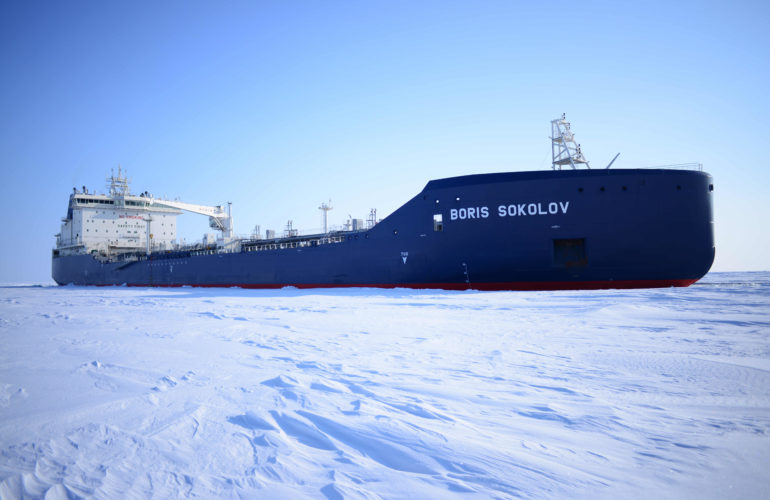 Arctic condensate tanker on ice trials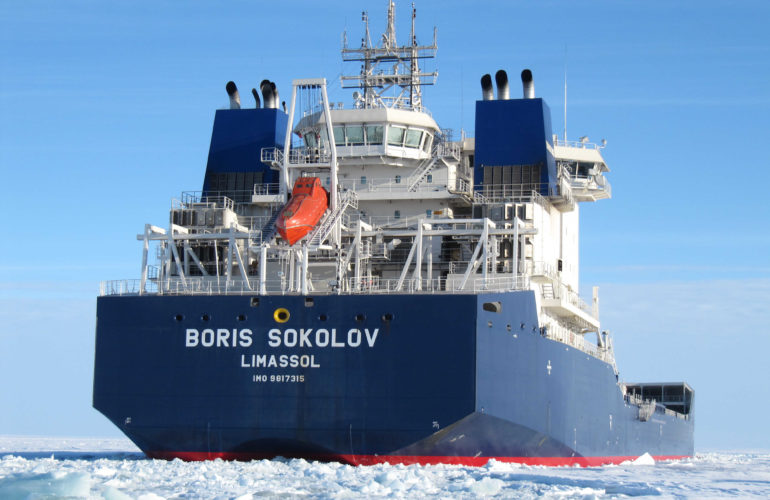 Boris Sokolov on Ice trials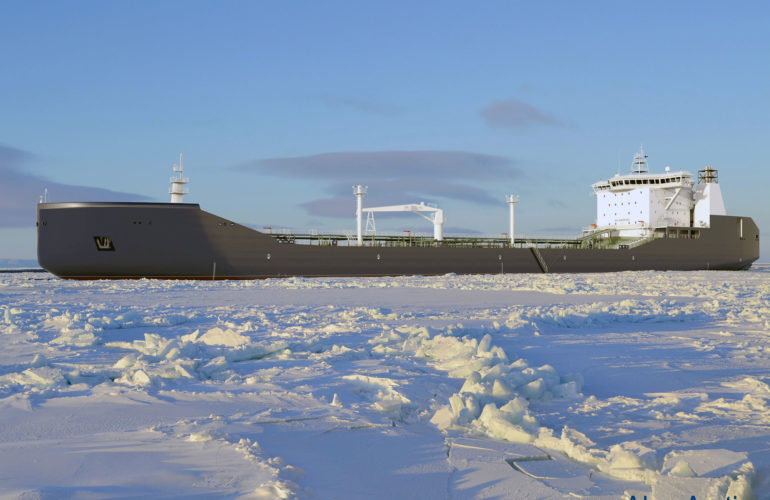 Arctic Condensate Tanker (illustration)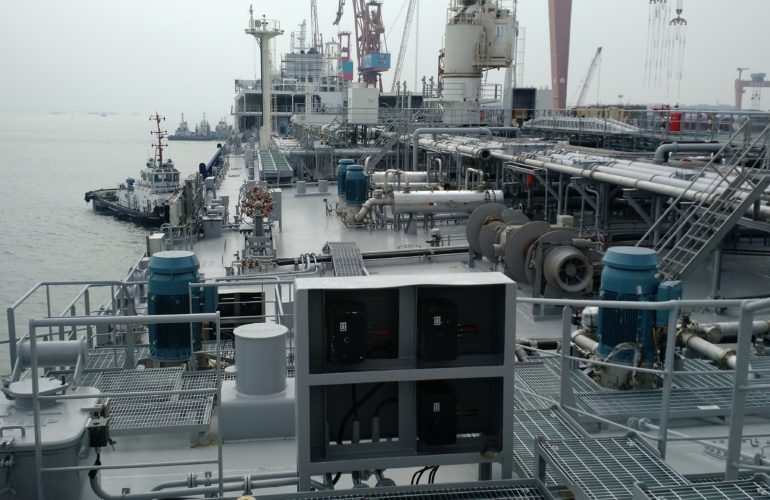 Arctic condensate tanker under constraction
Vessel info
Type of vessel:
Product tanker
Type of work done:
Full Design Package, Ice model and Open water model tests, Full Scale tests, Winterization Plan
Customer:
Guangzhou Shipyard International Company Limited
Builder:
Guangzhou Shipyard International Company Limited
Main dimensions
Propulsion:
2 × 11 MW (Diesel-electric, ABB Azipod)
Icebreaking capacity:
2 knots in 1.8 m level ice (astern)