Using the experience gained from the breakthrough Arc7 LNG carriers, which have now successfully transported liquefied natural gas from Sabetta for more than three years, and the new Arctic LNG carrier design for independent year-round operation in the Arctic, Aker Arctic designed an 8000 TEU container ship for independent use in both summer and winter along the Northern Sea Route.
Read more about design concept and previous reference concepts in the article Introducing an icebreaking Arctic container ship  (Arctic Passion News 1/2021).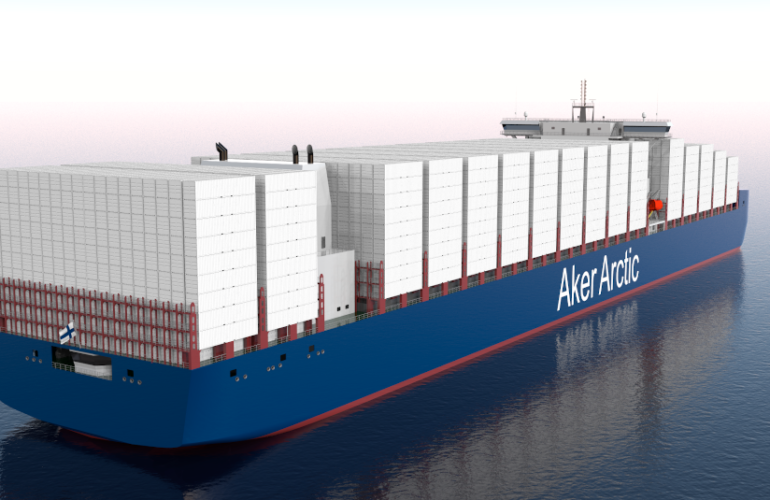 Vessel info
Type of vessel:
Arctic Container Ship
Type of work done:
Outline Design
Main dimensions
Propulsion:
• A version: 56 MW (1x22 MW shaftline, 2x17 MW thrusters) • B version: 44 MW (2 x 22 MW shaftlines)
Icebreaking capacity:
level ice performances ahead (3 knots) • A version: 2.3 m • B version: 1.9 m
Do you have questions about this reference? Contact us.