The vessel is an icebreaking tug for very shallow waters, intended especially for pushing barges. In additions to towing and pushing she is intented for ice management operations in astern working mode in ice rubbles reaching the sea floor.
In addition, the tug is provided with arrangements and equipment for evacuation up to 300 people in environment where Hydrogen Sulphide (H2S) risk is present, rescue operations, fire fighting and oil recovery.
The series of 5 vessels were build and delivered. Since delivery, the tugs have been working at the Kashagan oil field supporting the oil drilling platforms in the north Caspian Sea.
Read more in our magazine on page 4: New icebreakers for Caspian  Sea and here on page 8 you can read about the delivery of first tug in a series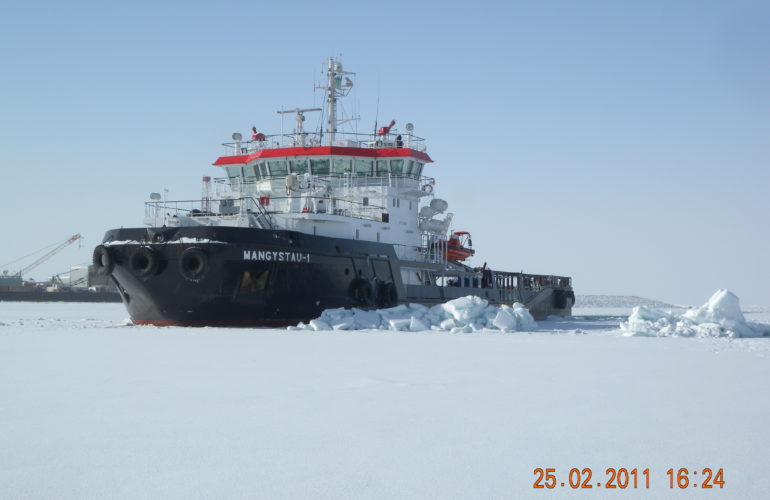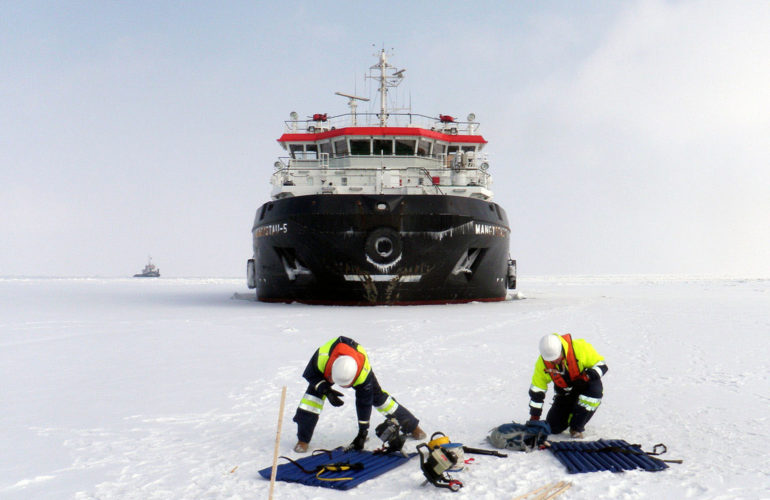 Vessel info
Type of vessel:
Shallow draught icebreaking tug
Type of work done:
Full Design Package, Basic Design, Ice model tests, Full Scale tests
Customer:
Caspian Offshore Construction
Builder:
STX Braila, Romania
Owner:
Caspian Offshore Construction
Main dimensions
Propulsion:
3 × 1.6 MW azimuthing propulsors
Do you have questions about this reference? Contact us.