The very first luxury icebreaking cruise vessel with LNG propulsion.
Le Commandant Charcot features a modern Polar Class 2 icebreaking hull, which combines smooth icebreaking ahead in up to 2.5-metre-thick multiyear ice, and astern in severe ice conditions such as heavy ice ridges using the Double Acting Ship (DAS™) principle. The vessel's performance is comparable to existing polar icebreakers, but with lower ice resistance ensuring better fuel economy.
Aker Arctic developed the vessel concept together with Stirling Design International and the luxury expedition cruise company Ponant.
Le Commandant Charcot was built by Vard with the steel hull constructed in Romania, while final outfitting and commissioning were done in Norway. The vessel was delivered in July 2021.
Read more in our Arctic Passion News:
The world's first luxury icebreaking cruise vessel  (1/2018)
Le Commandant Charcot in ice trials (2/2021)
Traveling to the North Pole onboard the luxury cruise vessel to assist the crew with ice navigation and gather feedback on the vessel (2022)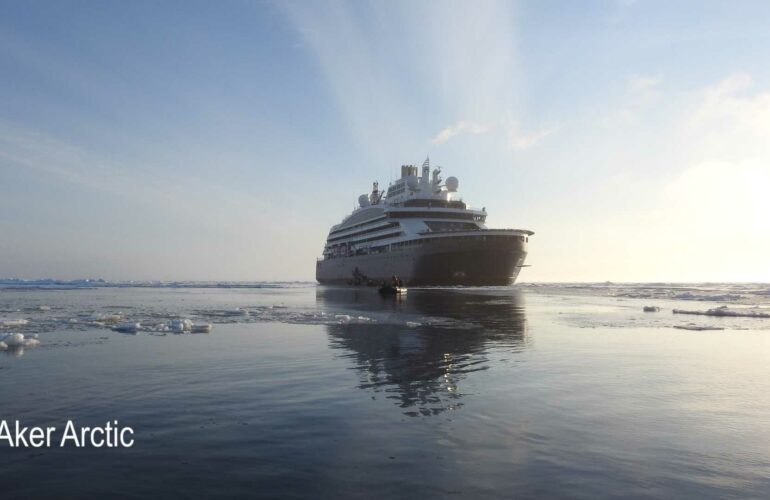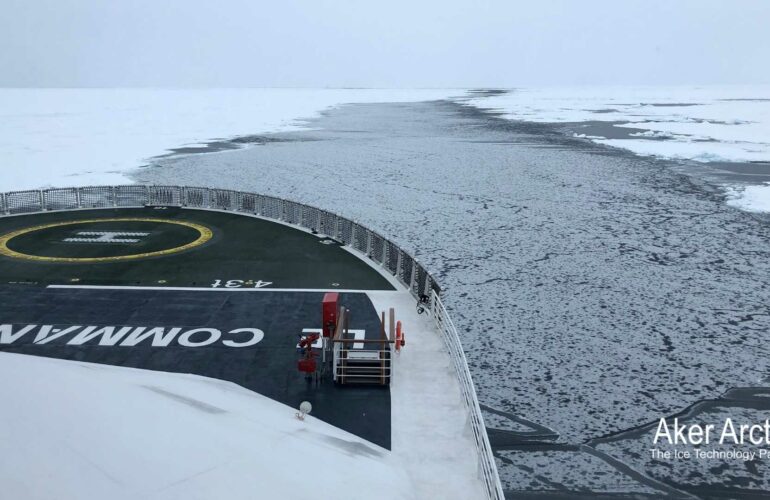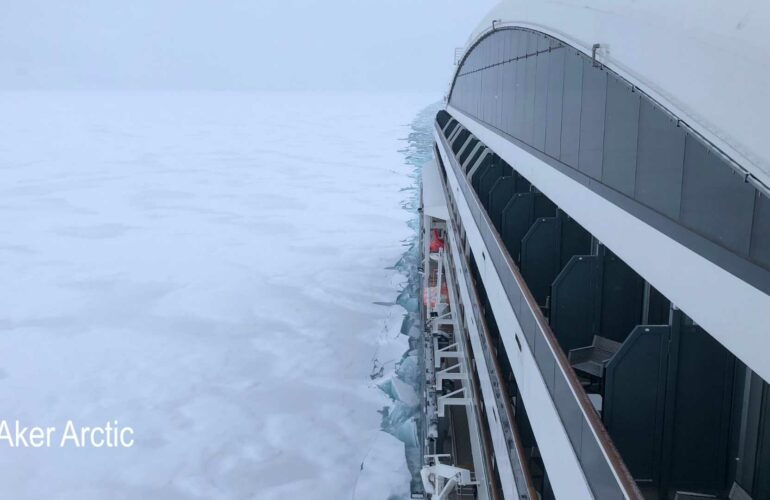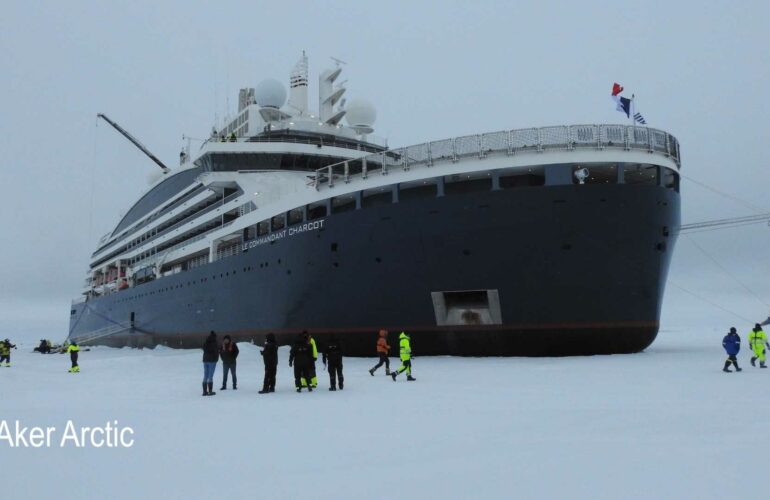 Vessel info
Type of vessel:
Cruise Ship
Type of work done:
Concept and Basic Design, Hull Opimization, Ice Model Tests
Do you have questions about this reference? Contact us.