The highly advanced polar research icebreaker for China will allow scientists to move to and from Antarctica. China has four permanent research stations there. Xue Long 2 (Snow Dragon 2) is fitted with all the necessary equipment for progressive scientific work. The vessel is also able to operate in the Arctic.
The vessel is delivered in 2019 and has started the voyage in Antarctic Sea.
Read more:
Xue Long-2 enters into service
Best practices in developing modern Polar research vessels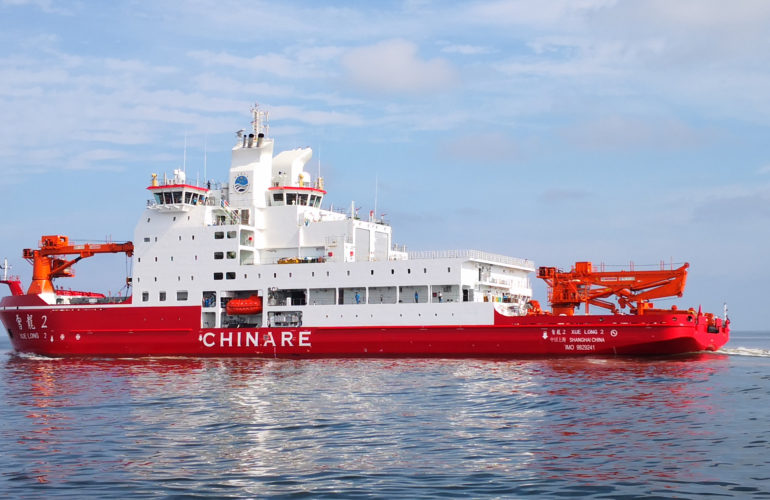 Xue Long 2 on Sea trials. Photo by PRIC.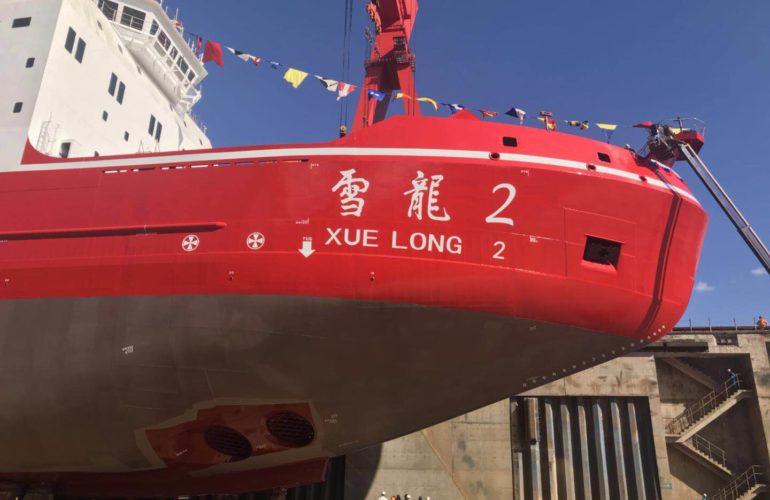 Under construction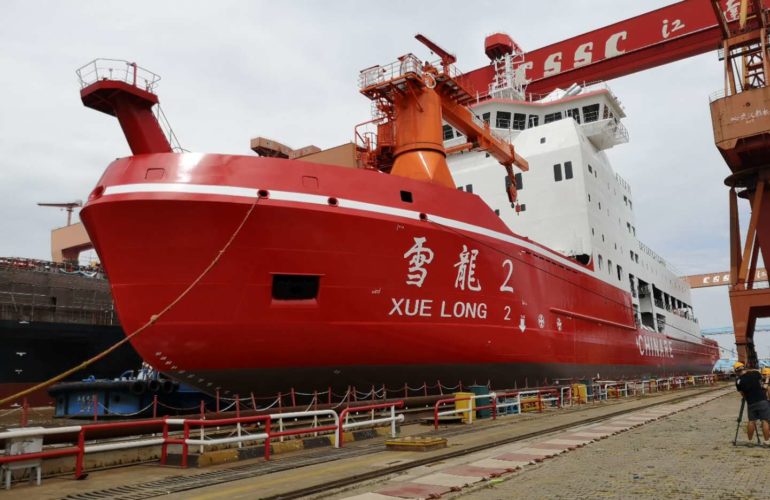 Under construction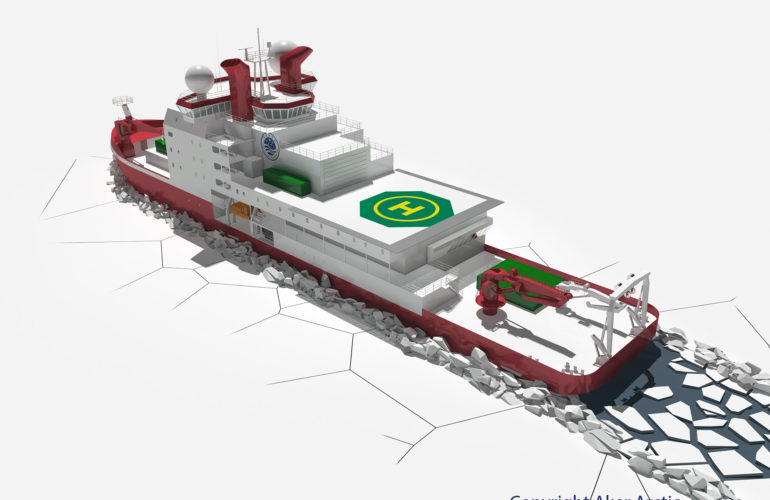 Design picture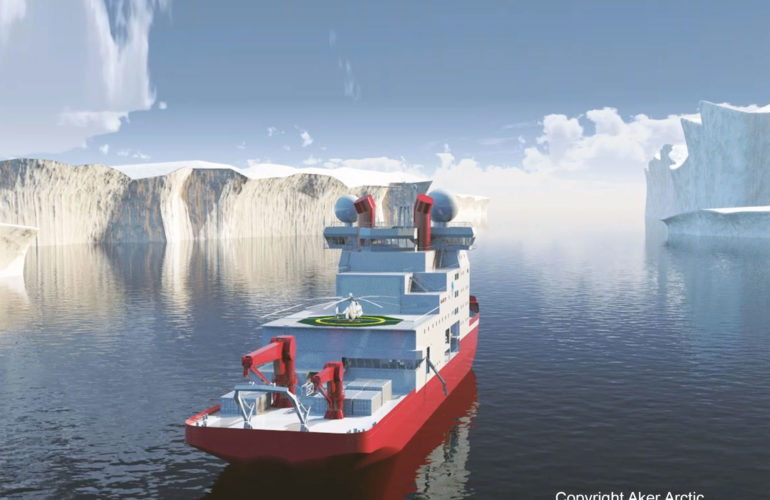 Design picture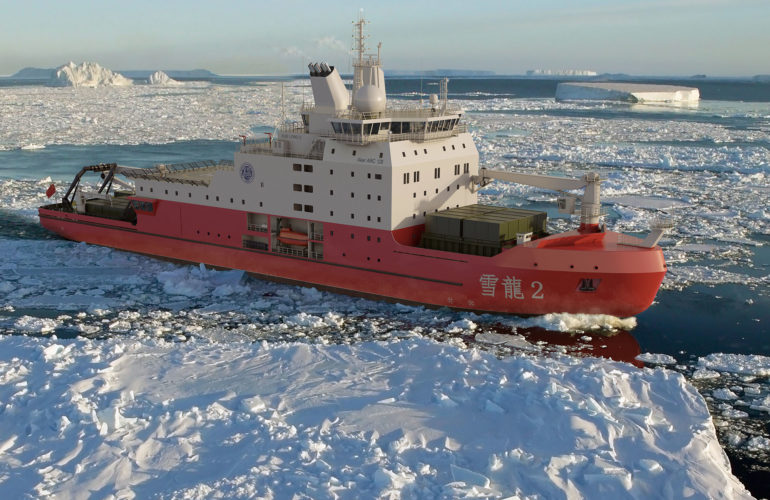 Design picture. Icebreaker churning through ice floes in Antarctica
Vessel info
Type of vessel:
Research Icebreaker
Type of work done:
Full Design Package, Basic Design, Ice model tests
Customer:
Polar Research Institute of China
Builder:
Jiangnan Shipyard in Shanghai
Owner:
Polar Research Institute of China
Main dimensions
Icebreaking capacity:
2-3 knots average speed in 1.5 m of level ice with 20 cm snow cover
Do you have questions about this reference? Contact us.