Our outline design solutions provide a strong foundation that ensure our customers select the right concept to meet their business objectives. The goal of the outline design is to allow clients and shipyards to establish an indicative price level and delivery schedule. Aker Arctic's role is to select the right concept to meet the customers mission requirements while being mindful of the impact on construction.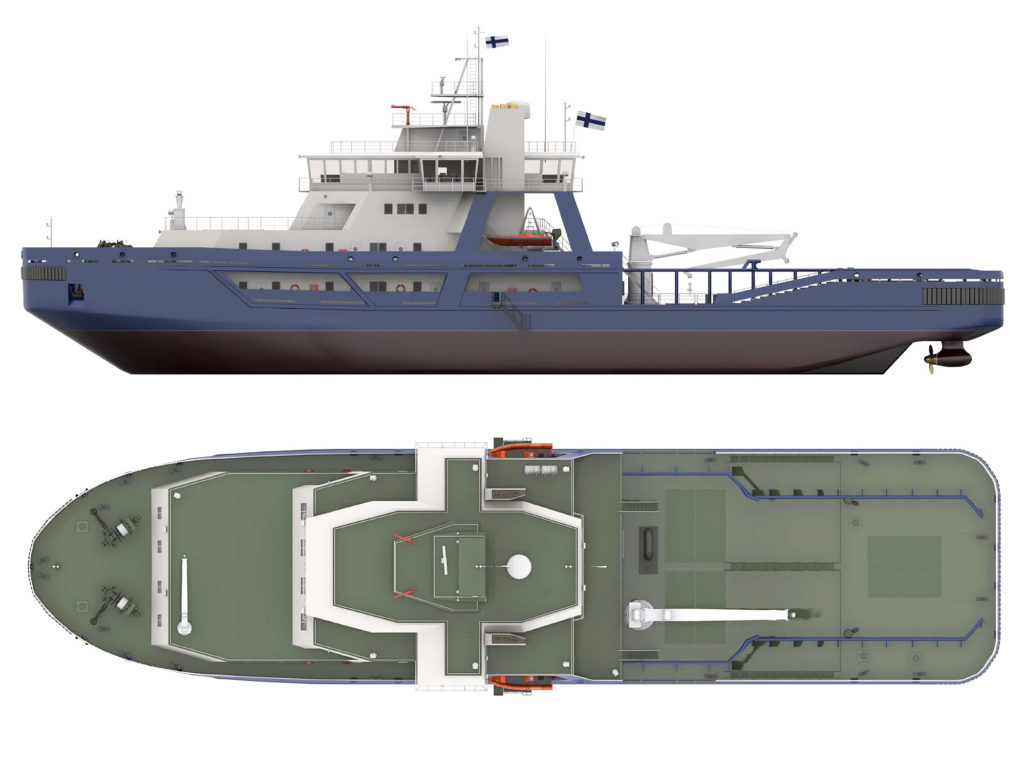 The outline design is the first depiction of the ship owners' requirements.  Ship owners are able to compare alternatives, balance requirements, and establish budgets.  Shipyards can establish their own capabilities to construct a suitable vessel, develop indicative pricing and construction schedules, and provide the designs to their customers as part of a proposal. 
Although minor amount of the design costs are spent during outline design, it is at this stage that all major technical considerations are established.  Main dimensions are chosen to balance performance while matching physical limits and providing adequate space for the ships inside and outside deck layouts.  Investigations are conducted to select the combination of hull design and propulsion configuration that provides a balance of function, efficiency, and reliability. As the decisions made during outline design dictate majority of the vessel's construction cost, it is important to ensure you have the best expertise on your side. 
Aker Arctic adds value to the outline design process through early integration of design for ice and harsh weather.  Whether it is selecting propulsion concepts that are robust and proven, or providing sufficient design margins, our experience helps mitigate potential design and operational risks from the outset.  Although the concept may still include substantial technical risks at this stage, our concept designs ensure that you receive a vessel that matches your requirements on schedule and on budget. 
Recognizing that our customers' needs vary, we can modify documentation and scope of delivery to fulfill your specific needs.
Do you have questions about this solution? Contact us.