Aker Arctic has been involved in the development of the "Yamalmax" icebreaking LNG carriers for the Yamal LNG project since the beginning. The vessels are based on the Double Acting Ship (DAS™) concept and capable of operating independently without icebreaker escort along the Northern Sea Route. The hull form has been extensively tested in the company's ice model test laboratory in Helsinki, Finland.
15 vessels are built by Daewoo Shipbuilding & Marine Engineering (South Korea):
Christophe de Margerie (2016) Sovcomflot
Boris Vilkitsky (2017) Dynagas
Fedor Litke (2017) Dynagas
Eduard Toll (2017) Teekay
Vladimir Rusanov (2018) MOL
Rudolf Samoylovich (2018) Teekay
Vladimir Vize (2018) MOL
Georgiy Brusilov (2018) Dynagas
Boris Davydov (2018) Dynagas
Nikolay Zubov (2018) Dynagas
Nikolay Yevgenov (2019) Teekay
Vladimir Voronin (2019) Teekay
Georgiy Ushakov (2019) Teekay
Yakov Gakkel (2019) Teekay
Nikolay Urvantsev (2019) MOL
The development of the Arctic LNG carriers has been covered in Arctic Passion News 2/2017 as well as in several past issues.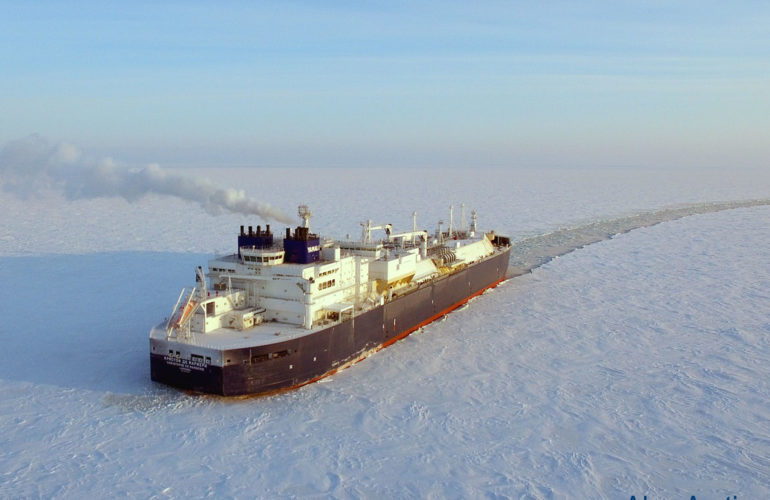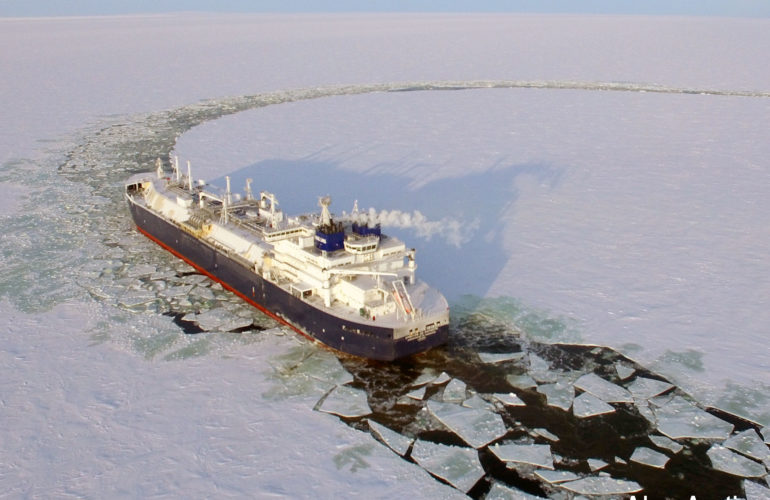 Vessel info
Type of vessel:
ARCTIC LNG CARRIER, Capacity: 172.600 m³
Type of work done:
Outline design, Ice Model Tests
Owner:
Sovcomflot, Mitsui OSK Lines, Teekay Shipping, Dynagas
Main dimensions
Icebreaking capacity:
2.1 m level ice (astern)