Mikhail Ulyanov and Kirill Lavrov are first Aker Arctic DAS double acting shuttle tankers for the Russian Arctic offshore in the Pechora Sea.
Read about the launching in our Arctic Passion News – the article on page 8.
Also here about how Mikhail Ulyanov enters service – the article on page 4.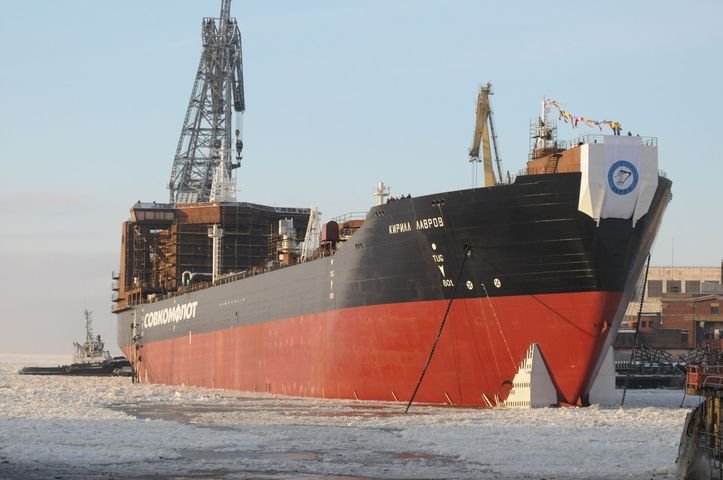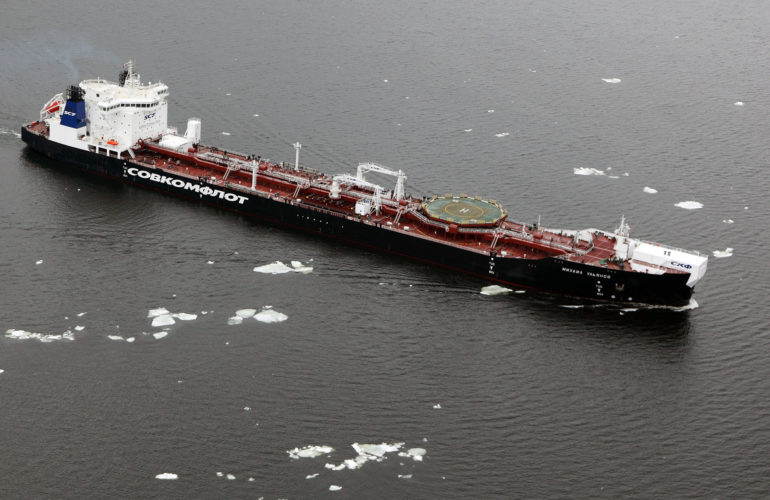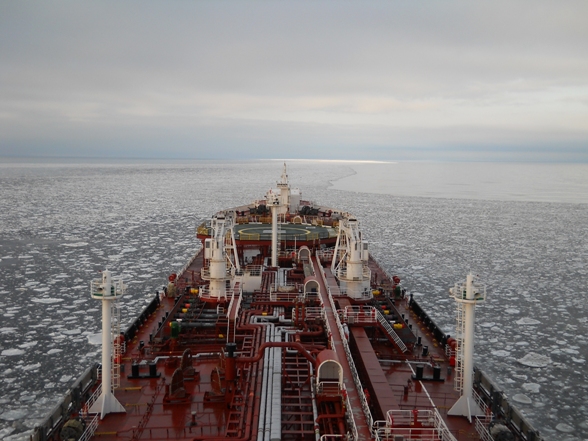 Vessel info
Type of vessel:
Shuttle tanker
Type of work done:
Full Design Package, Basic Design, Ice model tests, Full Scale tests, Winterization Plan
Customer:
Admiralty Shipyard
Builder:
Admiralty Shipyard (Russia)
Main dimensions
Propulsion:
2 × 8.5 MW (stern) + 2 x 1 MW (bow)
Icebreaking capacity:
3 knots in 1,2 m level ice + 20 cm snow (astern)